Okay, so I have taken a few months off from blogging. I am not sure why, but I did. So to make up for it, this will be a multi-part post.
First, and this is hugely important,
The National Equality March
is this weekend October 10th and 11th. If you can go then you should. Be the change in the world that you want to see. Who said that, Zora Neale Hurston? Alice Walker? Regardless, go and and be part of making the lives of ALL Americans equal. Generations of people behind you will be thankful that you went and let your voice be heard against discrimination.
Music. There has been some ridiculously good stuff released recently, and I will start with the most recent,
Blake Lewis
. His CD was released yesterday and it is fantastic. It is full of electro dance goodness, and the most original effort by a former AI contestant to date. Check it out. You can sample/buy the CD from
iTunes
.
3 by Britney Spears. I wont judge you if you like it. You can find some remixes of the original track
here
.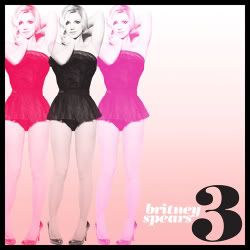 The super fantastic
La Roux
released their debut album here in the US some weeks back. Front woman Elly Jackson, is a fire headed triumph on vocals and along with band mate Ben Langmaid, they have made some of the best electropop of 2009. Sample and buy at
iTunes
.
Photos. Here are some of pics I have taken while traveling the last few month. I hope you like them.

Hat, NYC
Tango, Buenos Aires, Argentina
Love, Paris, France
Building, Paris, France
Oh, and if you like Swedish Pop, check out
Erik Hassle
. He is sort of the red headed nordic version of Jason Mraz. Watch the video for his latest single 'Don't Bring Me Flowers' on youtube by clicking
here.
He hasn't released anything yet here in the US, but trust that I will let you know when he does. Actually, now that I think of it the video for 'Hurtful' is better, so click
here
to watch it.